July 1st, 2016
First Star Art presents a fine art exhibit themed "WATER" including original paintings, drawings,
mixed media and fine art photography.
"Water as the mystical, the primordial, the reflective, the fragile;
the depths and surface, calm and turbulent;
the point where water meets earth, meets sky;
precious pure endangered water." - jrr & jammer (First Star Artists)

at Gallery 200
200 Main Street
West Chicago, IL 60185

gallery hours: Thursday- Friday 12 noon to 8pm; Saturday - Sunday 12noon - 4pm

Admission: free

Exhibit lasts until July 28, 2016
October 13th, 2015
First Star Art announces POP ART PORTRAIT commissions now available.

Pop Art Portraits are photography based digitally painted and designed fine art by jrr.
Your portrait-- or a loved one's-- can be completed as a canvas artwork ready to hang, a framed piece, a t-shirt,
as a fabric print for sewing projects and quilts, a jersey quilt, wrapping paper, wall paper,
as a greeting card, an iphone case, or as a metal print ready to display.

1. Provide a photograph in jpeg form through email: firststarart@gmail.com
2. jrr then applies digital paint and techniques to create a unique fine art portrait.
3. The artwork is then a digital file available to you with unlimited usage rights.
4. $10.00 per image.


And in time for Halloween:


June 23rd, 2015
The Playground Tree by Jeanette Joy, Illustrations by JR Ralph (jrr)


My first commissioned illustration project published by The West Chicago Parks and Recreation Department, Illinois, USA.

The story is for children and those young of heart.
A majestic Ash tree dies after attack from Emerald Ash Borers. The wood is recycled and made into special tables for the school.
A new tree is planted in the playground for the future.

This book is now available on Lulu :

http://www.lulu.com/shop/jeanette-joy/the-playground-tree/paperback/product-21939582.html


I hope you enjoy!

jrr
February 23rd, 2015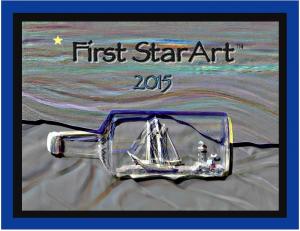 First Star Art has many exhibits in 2015:



FEBRUARY - AUGUST Aurora City Hall Aurora, IL


MARCH 21 10am - 5pm "Soar Into Spring" Artspace, Elgin, IL


MAY 16 Saturday 9am- 4pm "BloomingFest" Gallery 200, West Chicago, IL
reception: Friday 6-9pm, May 15


MAY Spring Exhibition Artspace, Elgin, IL


JUNE "Fantasy, Fable & Fae" Gallery 200, West Chicago, IL
reception: Friday 6-9pm, June 5


JUNE - OCTOBER Thursdays 11am- 2pm Harvest Market Elgin, IL


AUGUST 1 & 2 "Art & Soul on The Fox" Artspace, Elgin, IL


SEPTEMBER "Digital Touch" Featured Artist Gallery 200, West Chicago, IL
reception: Friday 6-9pm, September 4


OCTOBER "Artoberfest" Gallery 200, West Chicago, IL

"Fall Into Art" Artspace, Elgin,IL


DECEMBER "Wonderful Wearable Art" Gallery 200 West Chicago, IL

Art For All Annual Juried Exhibit Gail Borden Library, Elgin, IL

December 12th, 2013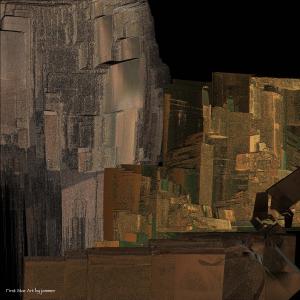 Jammer art has been featured in the new ebook BEST OF ACTIVISM IN ART II by Sarah S. Vati.
She does an in depth analysis of the artworks in the publication that are fascinating and thought-provoking.

"Jammer of First Star Art is one of our most powerful abstract, and even minimalist in a way, digital artists. The piece Afghanistan, for instance, reproduces the rocks of a rather unfertile and wounded land, and reduces them into geometry: the intricacy of gray and silver lines on a black background on the left is opposed by the golden flat lines on the right."
see this link for more....look on pages 19, 20 and 21.........at:

https://www.smashwords.com/extreader/read/387075/19/best-of-activism-in-art-ii


Congratulations to jammer!
Cheers to Sarah and Nicla!! You are appreciated!
December 10th, 2013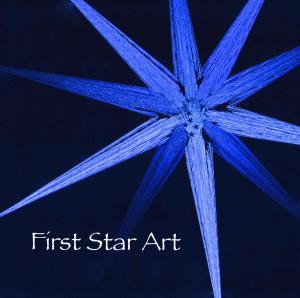 First Star Art joins Spoonflower for prints of fine art:

http://www.spoonflower.com/profiles/firststarart?sub_action=designs

Wrapping paper, wall paper, fabric and more!

If there is a particular First Star Art image you would like in any format available with Spoonflower please contact us at
firststarart@gmail.com.


Cheers to all!

jrr & jammer